REBEKAH FAITH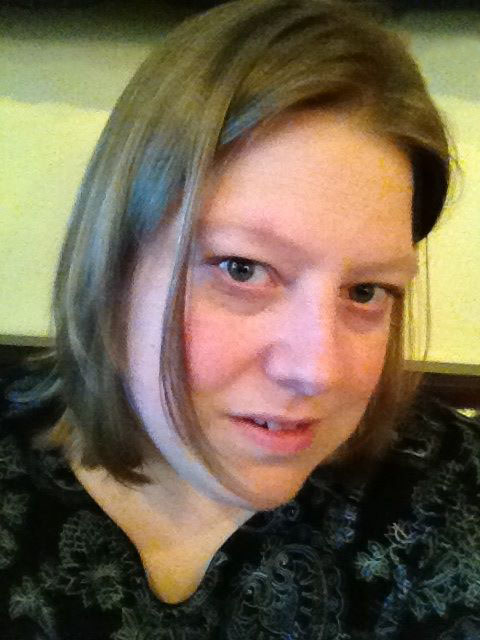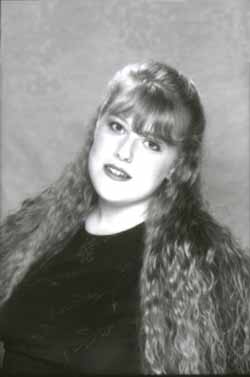 | | |
| --- | --- |
| Vocal Range: | 4 Octaves |
| Hair: | Blonde |
| Eyes: | Green |
| Height: | 5' 2" |
Impersonations & Voices:
Rebekah Faith is an up and coming Phoenix based artist focusing on singing, art, and creative writing.

VOICE: Versatile vocalist with over 4 octaves able to sing in any style including parodies and impersonations. QUICK SAMPLE OF ALL VOICES

WRITING: Creative writing is deep, introspective, descriptive, and borders on satire. View Poetry | View Prose | View Book

ART: Art is described as Realistic Art with Expressionistic Influences. BUY ART





VOCALIST EXPERIENCE:
Independent Act Since 10/1999
Vocalist
Rebekah Faith


Venues Included: Lady Luck Club - Willow Grove, PA. St. John Neumann Adult Care Center - Philadelphia, PA. Noah's Arc Restaurant - Jenkintown, PA. and private parties at Chez Nicole - Bensalem, PA. International Restaurant - Feasterville, PA. Best Western - Philadelphia, PA. Adams Mark Hotel - Philadelphia, PA. Fisher's Tudor House - Bensalem, PA. Wyeth/Ayerst Pharmaceutical Company - Radnor, PA.

Lead/Female Vocalist since 1992


Current Stage Experience: Worship Team Member - Soprano - Word And Worship Church


Previous Chorus Experience: Aida - Alto Chorus - Undercroft Opera


Previous Band Experience: Mojo Kings - Swing Cover Band, Icandu - R&B/Funk Cover Band, Tall Hats - Jazz Cover Band, Liquid Music - Alternative/Rock Cover Band, Video Sex Pope - Industrial/Alternative Original Band, Grass Rutes - Folk/Blues Original Band.




THEATRE EXPERIENCE:
Miss Julie
Beth
Bucks CCC Theater
15 Minute Hamlet
Polonius
Bucks CCC Theater
My Fair Lady
Eliza

LM Theater

PROFESSIONAL TRAINING:
Acting Movement, Psycology of Acting - Weist-Barron-Ryan Casting
Acting I & II, Intro to Theatre - BCCC
Play Production I & II - BCCC
Theatre Production I & II - BCCC
Basic Acting - Wilma Theatre
Voice - Desiree Soteres - Undercroft Opera, Board of Directors Member
Previous Voice Training - Jim Weist - Delaware Valley Opera Company - President , Wendy Hellyer Music Studio, Settlement Music School
SPECIAL SKILLS:
Vocalist with 4 octave range, male and female vocal impressions (singing).
Competed in Gymnastics, and American Kenpo Karate.
Participated in Weight-training and football extra-curricular activities.
Canoeing, Kayaking, Camping.
Work full time as a computer programming consultant & web designer.